F.I.R.'s top range, the Alpha series, features a combination of hub and tread both made from top quality TPU.
These wheels have both mechanical and chemical interlocking systems making them exceptionally strong. They are ideal for high speed applications of up to 10 km/h or 6 mph.
They are very durable and resistant to tearing. The elastic polyurethane, from 70 to 80 Shore A, allows excellent grip and the ability to overcome obstacles. The wheels are noiseless and do not vibrate; they are suited to most surfaces.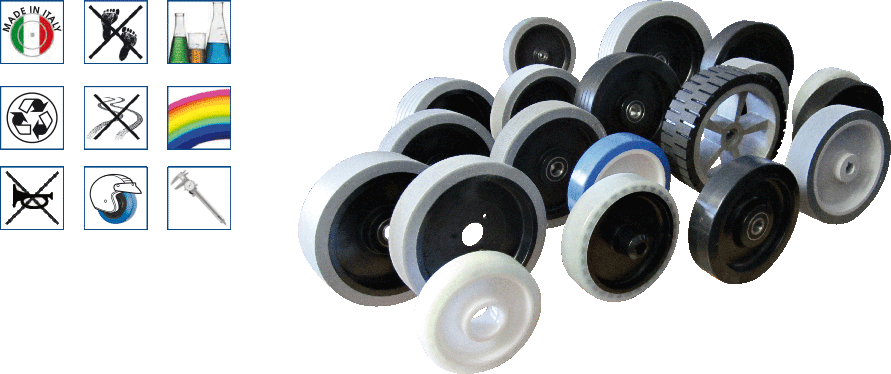 from 150 mm to 300 mm
from 6" to 12"

Hub can be reinforced with fiberglass

from -20°C to +60°C
from -4°F to 140°

from 160 kg to 300 kg
from 350 lb to 660 lb

from 70 to 80 Shore A


maximum speed 10 km/h
maximum speed 6 mph

Available in different colors, sizes and surface patterns. Available with double ball bearings, key seat or flanged hub.